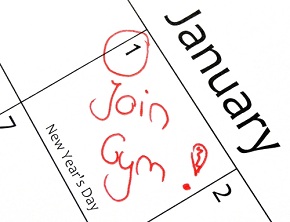 January is one of the busiest months in any gym...many new years' resolutions turn into physical action. The benefits of exercise on our health and well-being is generally obvious, but we often don't recognise the benefits of exercise on our financial bottom-line as well as our waistline.
Just recently, at my favourite gym, I was talking to a young business woman who was bursting with energy and passion for life and for her business. She has been attending the gym almost everyday for many months, and the physical benefits are obvious – she is fit, healthy and strong. However, I was inspired to hear her speak about the business benefits of her new fitness regime. She has found that regular exercise has given her a mental edge as well as the physical energy she needs to meet the challenges of running a business.
There is clearly a direct relationship between physical fitness and mental performance.
As an entrepreneur and business owner, you generally have an erratic daily schedule, dealing with customer demands, managing your employees, developing and marketing your business, juggling the finances, and the list goes on...

While exercise will not change or reduce your daily tasks, it will improve your ability to deal with these tasks, stay focussed, and perform more efficiently and effectively.
Exercise is a proven "stress-buster". It assists in the reduction and management of stress by increasing energy levels, enhancing self-esteem and confidence. Giving you the strength you need to face challenges and find solutions.
Ultimately, for time-poor business owners the real question is this: "Will the time I spend on exercise be worth it in terms of goal achievement (personal and business) and an increased bottom line?"

The short answer is yes. Research has found that entrepreneurs who regularly engage in rigorous exercise were better at attaining personal satisfaction, independence and autonomy. Their companies also showed significant improvement in sales over companies which were managed by non-exercisers.
Most importantly, remember Health is Wealth. Without your health, your money is worthless. So take (make) the time to incorporate regular exercise into your daily routine. You will be amazed at the difference even a 30 minute walk around the block before work in the morning will make to your day.
How do you feel after you exercise?
What are your goals (business and/or personal) for 2013?
At Sothertons, we are here to support you in [Business] and [Life].

If you would like to discuss if you and your business need a work out, call us on (07) 4972 1300.